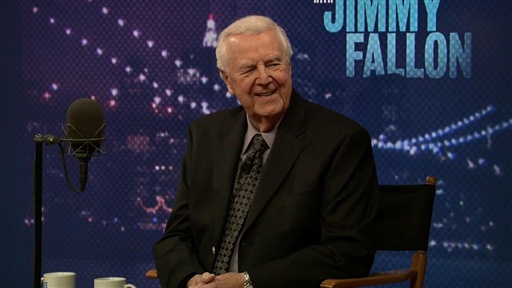 SNL's legendary announcer

Don Pardo

will return to SNL but will record his voiceovers from a studio in Tucson, instead of flying to New York. His daughter Dona Pardo said that Pardo, now 92, had debated not going back but opted to record from Tucson instead. In the past, Pardo has recorded from Tucson when he hasn't felt up to travelling or has been grounded due to bad weather and sent the announcements to NBC electronically.
But,

Lorne Michaels

is said to like having Pardo around and according to Jeff Davis who records Pardos introductions in Tucson, "Lorne sees Don as a good-luck charm."
Pardo has worked at NBC for 60 years, announcing shows from Caesar's Hour to The Price is Right and Jeopardy! In January, the Academy of Television Arts and Sciences inducted Pardo into its Hall of Fame.